ENTROPY
---
TL;DR:
security at the cost of usability comes at the cost of security.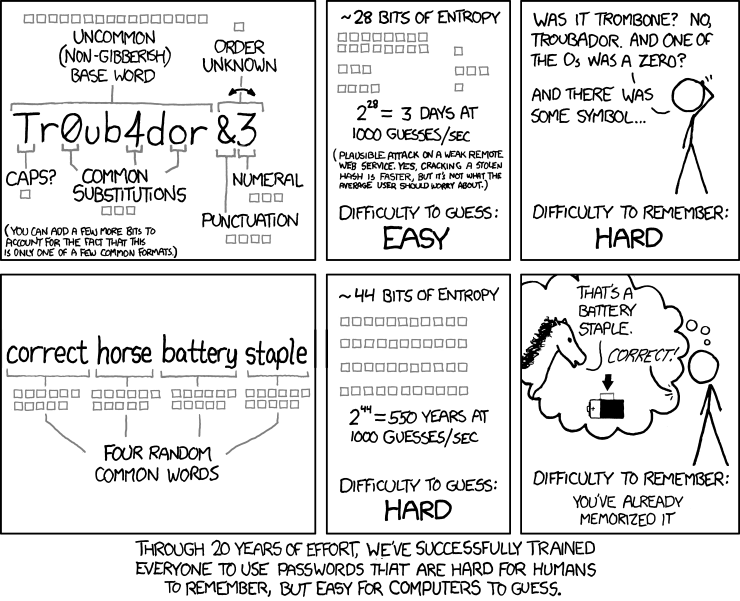 source: https://www.xkcd.com/936/


Passwords are hard.

They don't have to be.

ENTROPY makes it easy.
---
Instant Password Creator
words
words ALL CAPS
spacing
padding
numbers and special characters?
---
Naive Entropy Check
Alphabet:
alphabetic characters
capitalized alphabetic characters
numeric characters
"special" characters
Length:
how long is the password?
Entropy: