TX
Making stuff happen.
Core Concept: tx is a way to request a state change, but...
the state transition function is how we make that state change
the central operator controls the state and thus all state changes including freezing accounts or printing money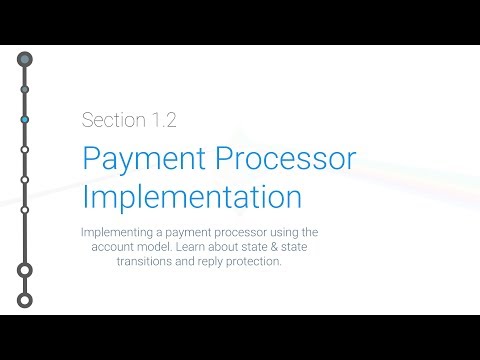 Cryptoeconomics - 1.2 - State Transitions & Payment Processor Implementation.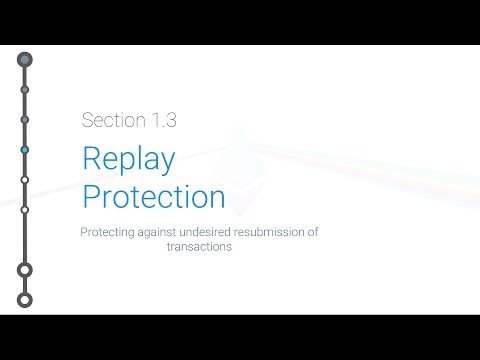 Cryptoeconomics - 1.3 - Replay Protection.

extern crate rand;
use rand::prelude::*;

use std::collections::HashMap;
use std::collections::hash_map::DefaultHasher;
use std::hash::Hasher;


#[derive(Debug)]
struct State {
    accounts: HashMap<String, Account>,
    frozen_accounts: HashMap<String, Account>,
    account_ids: Vec<String>,
    pending_tx: Vec<TX>,
    history: Vec<TX>,
    debt_history: Vec<TX>,
    debt_pool: i32,
}

#[derive(Debug, Clone)]
struct Account {
    password: i32,
    nonce: i32,
    balance: i32,
}

#[derive(Debug, Clone)]
struct TX {
    sender: String,
    sender_password: i32,
    sender_nonce: i32,
    receiver: String,
    amount: i32,
}


// Central Payment Processor
impl State {
    
    
    /// GENERALLY USEFUL FUNCTIONS ///
    
    // Turn stuff into &[u8] slice
    pub unsafe fn any_as_u8_slice<T: Sized>(p: &T) -> &[u8] {
        ::std::slice::from_raw_parts(
            (p as *const T) as *const u8,
            ::std::mem::size_of::<T>(),
        )
    }

    // Hash &[u8] slice into a hex String
    pub fn hash_u8(stuff: &[u8]) -> String {
        
        let mut hasher = DefaultHasher::new();
        hasher.write(stuff);
        let digest = hasher.finish();
        let hex_digest = format!("{:#X}", digest);
            
        hex_digest
    }    
    
    // Hash stuff into a hex string
    pub fn hash<T>(stuff: &T) -> String {
        
        let u8_stuff = unsafe {
            State::any_as_u8_slice(stuff)
        };
        let hash_of_stuff = State::hash_u8(u8_stuff);
        
        hash_of_stuff
    }
    
    
    /// FUNCTION TO INIT THE STATE ///
    
    // Create a new state
    pub fn new_state() -> State {
    
        let mut new = State {
            accounts: HashMap::new(),
            frozen_accounts: HashMap::new(),
            account_ids: Vec::new(),
            pending_tx: Vec::new(),
            history: Vec::new(),
            debt_history: Vec::new(),
            debt_pool: 0,
        };
        
        new.accounts.insert(String::from("bank"), Account { password: 0, nonce: 0, balance: 1000000 });
        
        new
    }
    
    
    /// ACCOUNT FUNCTIONS ///
    
    // Create a new account
    pub fn new_account(&mut self) {
        
        let account_id = State::hash(&thread_rng().gen_range(0, 1000000));
        let account_data = Account {
            password: thread_rng().gen_range(0, 1000000),
            nonce: 0,
            balance: 0,
        };
        
        self.account_ids.push(account_id.clone());
        self.accounts.insert(account_id, account_data);
    }
    
    // Create multiple new accounts
    pub fn new_accounts(&mut self,
                        num_accounts: i32) {

        for i in 0..num_accounts {
            self.new_account()
        }
    }
    
    // Print account info
    pub fn print_account_info(&mut self,
                         account_id: String) {
        
        if let Some(x) = self.accounts.get(&account_id) {
            println!("Your Account:\n{:#?}", self.accounts.get(&account_id).unwrap());
        }
        println!("Account not found");
    }
    
    // Print account history
    pub fn print_account_history(&mut self,
                                 account_id: String,) {
        
        let mut account_history = Vec::new();
        let list = self.history.clone();
        for i in list {
            if i.sender == account_id {
                account_history.push(i.clone());
            }
            if i.receiver == account_id {
                account_history.push(i.clone());
            }
        }
        println!("\n/// Getting Account History ///");
        println!("Account {} ", account_id);
        println!("{:#?}", self.accounts.get(&account_id).unwrap());
        println!("History:\n{:#?}", account_history);
    }
    
    // "Freeze" an account
    pub fn freeze_account(&mut self,
                          account_id: String) {
        
        // The end of your life savings are just a click away...
        
        let account = self.accounts.remove_entry(&account_id).unwrap();
    
        self.frozen_accounts.insert(account.0, account.1);
    }


    /// TX FUNCTIONS ///
    
    // Create a new TX for the bank
    pub fn new_bank_tx(&mut self,
                       receiver: String,
                       amount: i32) {
        
        // When banks give people loans or credit it's actually processed
        // as debt which banks can then trade amongst each other at a market
        // rate based on how likely the debtor is likely to pay back in full
        // Yes you heard this right, they print money and profit from doing so.
        // Carpenters make cabinets, comedians make jokes, banks make money,
        // literaly...
        // Fun Fact: debt on a banks balance sheet is an ASSET to the bank and
        // not a liability. It's a liability to users, but banks can buy, sell, 
        // and trade this debt as a financial product. One of a banks primary 
        // products is loans, but as a user of a bank you're actually the product 
        // they're selling to other banks and investment funds. Kind of like how 
        // with social media platforms access to the users attention is the 
        // product that they sell to 3rd party advertisers.
        // https://en.wikipedia.org/wiki/Fractional-reserve_banking
        let tx = TX {
            sender: String::from("bank"),
            sender_password: 0,
            sender_nonce: self.accounts.get("bank").unwrap().nonce,
            receiver: receiver,
            amount: amount,
        };

        // Tx is legit by default because it's from the bank so let's process it.
        // decrease the balance from sender's account
        self.accounts
            .get_mut(&tx.sender)
            .unwrap()
            .balance -= tx.amount;
        // increase sender's nonce to prevent replay glitches
        self.accounts
            .get_mut(&tx.sender)
            .unwrap()
            .nonce += 1;
        // increase the balance of the reciever's account
        self.accounts
            .get_mut(&tx.receiver)
            .unwrap()
            .balance += tx.amount;
            
        // add processed TX to history
        self.history.push(tx.clone());        
    }
    
    // Create a new TX for a bank user
    pub fn new_user_tx(&mut self,
                       sender: String,
                       sender_password: i32,
                       sender_nonce: i32,
                       receiver: String,
                       amount: i32) {
        
        // This is really more of a TX request, but that's ok
        
        let tx = TX {
            sender: sender,
            sender_password: sender_password,
            sender_nonce: sender_nonce,
            receiver: receiver,
            amount: amount,
        };
        
        self.pending_tx.push(tx);
    }
}


fn main() {

    // Init bank state
    let mut bank = State::new_state();
    println!("\n/// Initialized Bank State ///");
    println!("{:#?}", &bank);
    
    // Create some new accounts
    bank.new_accounts(10);
    println!("\n/// Created Some Accounts ///");
    println!("{:#?}", bank);

    // Init some variables for testing accounts
    let test_account0 = bank.account_ids[0].clone();
    let test_account1 = bank.account_ids[1].clone();
    let test_account2 = bank.account_ids[2].clone();

    // Add some funds to those accounts
    for i in bank.accounts.values_mut() {
        i.balance += 10000;
    }
    println!("\n/// Added Funds To Accounts ///");
    println!("{:#?}", bank);

    // Let's make some TX requests
    for i in 0..10 {
        
        let sender = &bank.account_ids[thread_rng().gen_range(0, bank.account_ids.len())];
        let receiver = &bank.account_ids[thread_rng().gen_range(0, bank.account_ids.len())];
        
        if sender != receiver {
            bank.new_user_tx(sender.to_string(),
                        bank.accounts.get(sender).unwrap().password,
                        bank.accounts.get(sender).unwrap().nonce,
                        receiver.to_string(),
                        thread_rng().gen_range(100, 1000))
        }
    }    

    println!("\n/// Created Pending TX ///");
    println!("{:#?}", bank);
}

But wait... there's more
https://en.wikipedia.org/wiki/Database_transaction